Buy Direct From The Manufacturer
Drainwell DIY Soakwell Kit (Heavy Duty Trafficable)
Drainwell4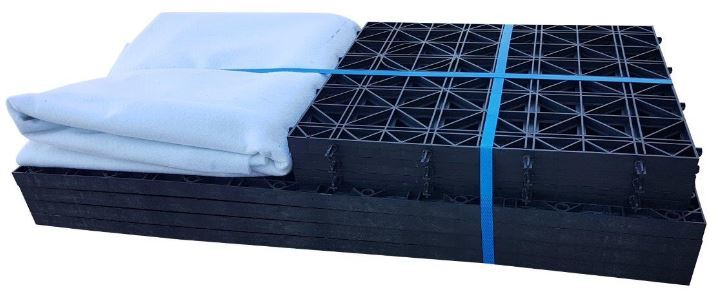 Polypropylene Soakwells (Heavy Duty Trafficable)
Simple clip together DIY Soakwell kit that you can install yourself. Each kit includes 1 x Drainwell cell (approx. 130 litres) and geotextile filter wrap.

Order as many kits as required and place the cells beside each other in your excavation.
Cell dimensions: 755 (L) x 400 (W) x 440mm (H)
Delivery: If you would like a price on interstate delivery, please contact us.